LIBIDO BOOSTER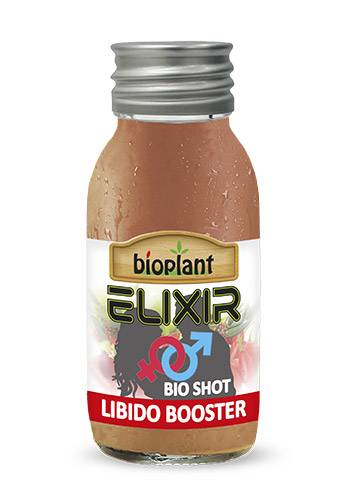 Bio shot 60 ml
Natural way to increase your libido!
A unique organic libido booster, which is a mixture of our selected organic juices and selected natural ingredients with an organic certificate, prepared according to a proven Ayurvedic recipe. All the ingredients used are the best natural aphrodisiacs for men, which improve overall sexual stamina and strength, all of which are vital components for exciting sex life.
No sugar and water added, preservative-free!
Increases sexual stamina and satisfaction in a soft, non-aggressive manner, but rather in a very natural way
Increases positive mood and boosts self-esteem